Offline
Found 1 jobs matching your search
Marketing Distribution (JobID: 4495 )
Shoezone Head Office. Shoe Zone, Haramead Business Centre, Humberstone Road, Leicester, LE1 2LH, UK. Part-Time 20 per week
A position has arisen within our Marketing Distribution department for a part time Marketing Distributor.

Duties will include involves picking and collating stationery orders, promotional materials and display equipment for delivery to approximately 500 stores. The position will also cover our Goods In section where you will be responsible for taking in and checking off all deliveries.

The ideal candidate will have:

Attention to detail
Ability to work to deadlines
Ability to work alone or within a team
Good levels of literacy and numeracy

Manual handling will be involved and you must be able to lift a maximum of 15 kilo's. A forklift licence is desirable but not essential.

The hours of work will be 1.15pm – 5.15pm Monday to Friday.

Closing Date: 13th May 2019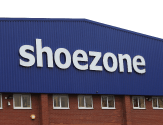 Show More