Offline
Found 5 jobs matching your search
Digital Marketing Assistant (JobID: 6998 )
Shoezone Head Office. Shoe Zone, Haramead Business Centre, Humberstone Road, Leicester, LE1 2LH, UK. Full-Time 37.5 hours per week
Us
With over 450 stores nationwide, Shoe Zone is the UK's leading value footwear retailer. We are a very successful company with a strong programme of growth ahead, including our 'Big Box' out of town stores, 'Hybrid' new concept high street stores and our website, shoezone.com. Now stocking recognisable brands such as Skechers, Kickers, Hush Puppies and Wrangler, this is a very exciting time to join us in this new chapter in our 100 year history.

You
A fantastic opportunity has arisen for someone who is keen to enter the world of digital marketing. Knuckling down in a fast paced and friendly team, you will have a keen interest in building a career in a marketing position. Ideally with a degree and some experience in a similar role, you must have a flare for design and writing and a love for all things creative. You will be highly organised, efficient and communicative, and you must be approachable with the ability to problem solve and help others. We need you to be helpful, not be afraid to ask questions and be keen to implement projects with the team. You will also have a thirst for challenges and learning.

The Job
As a Digital Marketing Assistant you will be providing support to the Digital Marketing team to ensure that company websites contain accurate and up to date information, are visually appealing and effectively promote the Shoe Zone brand and products. As well as having strong copywriting skills to support with online content.

You will report into the Digital Marketing Co-ordinator but will work alongside the wider team in your day to day tasks.

Aside from specific responsibilities listed below, you may be required to undertake other tasks which help us to deliver a high standard digital experience to our customers.

Responsibilities
- Action weekly homepage changes to shoezone.com & shoezone.ie in line with digital marketing planner
- User test homepage across device ahead of any changes going live
- Monitor competitor performance, highlighting opportunities that can improve our digital offering
- Brief and liaise with external design agency to request required graphics
- Update and maintain website navigation and pages
- Merchandise products within each category to reflect sales, trends and seasonality
- Write product descriptions seasonally for all products in a short and long format, taking into consideration SEO requirements
- Monitor and report on website performance using Google Analytics
- General ad-hoc digital marketing admin

Benefits
• Profit Share Scheme
• Pension
• 25% Staff Discount
• Birthday Holiday
• Wellbeing Support
• Free on-site parking at city centre Head Office
• Free on-site gym
• Opportunities for progression

Closing Date: 5th February 2021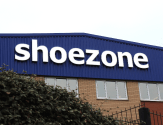 Financial Controller - Management Accountant (JobID: 7006 )
Shoezone Head Office. Shoe Zone, Haramead Business Centre, Humberstone Road, Leicester, LE1 2LH, UK. Full-Time 37.5hours
Role Summary:

A senior member of the finance team taking the lead role of the reporting of management performance for the group, including coordinating, reviewing and managing operational reports, reporting on monthly financial performance versus budget, forecast and prior period, monthly sales and business reforecasting, coordinating the management team to collate information required for the annual budget. This individual will be key to ensuring that the management information is relevant, accurate and provides insight to support business decisions.

This role reports into the Finance Director and has four direct reports. The individual will look to improve, streamline and replace current financial modelling tools to improve efficiencies and effectiveness. The individual will also work closely alongside the senior management team to improve cost effectiveness in various areas of the business.


Key Responsibilities:

- Collate and review of the monthly consolidated management accounts for Shoe Zone Plc.
- Present the management accounts to the senior finance team including variance analysis to budget, forecast and prior period with recommendations for future period forecast changes for approval.
- Provide additional presentation of the results where required for quarterly board meetings.
- Coordination of the finance team and management team to ensure key costs are being managed effectively in the management accounts and future forecasts.
- Manage and mentor the finance reporting team consisting of two accountants and two assistant accountants.
- Coordinate and review of all operational reports including daily sales, weekly trading performance pack, store hours and group contribution reports.
- Monthly sales reforecasting in line with external changes and internal expectations.
- Manage and coordinate the management team to produce and present the company annual budget.
- Assist in the review of the financial statutory accounts liaising with external auditors where necessary.
- Manage/Assist in various projects where required to ensure internal and external expectations are delivered.


Required Experience:

- Qualified (ACA/ACCA/CIMA)
- Experience in working in industry in a similar role.
- Experience in preparing reports on financial performance including variance analysis.
- Experience in preparing budgets and forecasts.
- Someone who can facilitate change and drive in improving commercial information.
- Comfortable with working alongside various stakeholders throughout the business.
- Hands on and prepared to be part of the team to support business changes.

Closing Date: 3rd February 2021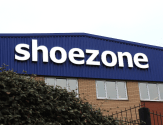 Junior Web Developer (JobID: 7007 )
Shoezone Head Office. Shoe Zone, Haramead Business Centre, Humberstone Road, Leicester, LE1 2LH, UK. Full-Time 37.5hours
You

A fantastic opportunity has arisen for an individual to join the Digital team within Shoe Zone's Leicester office as a Junior Web Developer. This will be the ideal position for someone who genuinely wants to be part of a growing and exciting department.

You should be highly organised with strong communication skills, enthusiasm for software development, good problem solving and logic skills and be confident in dealing with other members of the department. You should have Website development experience although not necessarily within a commercial environment.

Ideally you will have a degree in a relevant subject although we would also accept a minimum of at least 5 GCSE's (9-4) including a minimum grade 4 for Maths and English.

The Job:

You will be working in a team of Developers and reporting to the Head of Digital. Your main role will be to apply software changes to existing systems and create new applications as required by the Digital department.
Aside from specific responsibilities listed below, you may be required to undertake other tasks which help us to deliver a high standard digital experience to our customers.
Responsibilities
• Development, integration and testing of new components for our websites. This includes using front-end technologies ASP.NET, HTML, CSS and JavaScript plus developing back-end processes utilising C#, SQL Server, Web Services, RESTful API's.
• Liaising with the QC department to discuss testing plans, bug fixing.
• Working within a team to discuss, build and test new systems.
• Talking to clients to help diagnose problems and confirm requirements.
• Propose new approaches, technologies and concepts for review to improve development capabilities
• Documentation of technical work
• Maintenance and up-dating of client systems

Benefits

• Profit Share Scheme
• Pension
• 25% Staff Discount
• Birthday Holiday
• Wellbeing Support
• Free on-site parking at city centre Head Office
• Free on-site gym
• Opportunities for progression

Closing Date: 5th February 2021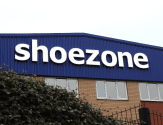 Junior QA Tester (JobID: 7008 )
Shoezone Head Office. Shoe Zone, Haramead Business Centre, Humberstone Road, Leicester, LE1 2LH, UK. Full-Time 37.5
You

A fantastic opportunity has arisen for an individual to join the Digital team within Shoe Zone's Leicester office as a Junior QA Tester. This will be the ideal position for someone who genuinely wants to be part of a growing and exciting department.

You should be highly organised with strong communication skills and be confident in dealing with other members of the department. Good problem identification and resolution skills are required in this role.

Relevant experience would be beneficial and ideally you will have a degree in a relevant subject although we would also accept a minimum of at least 5 GCSE's (9-4) including a minimum grade 4 for Maths and English.

The Job:

Your main role will be to ensure the websites and associated systems are fully tested after changes are made. This will cover our in-house developed websites, back-end Customer/Order management systems plus content produced by our Digital marketing team.

Aside from specific responsibilities listed below, you may be required to undertake other tasks which help us to deliver a high standard digital experience to our customers.

Responsibilities:

• Test case management within Team Foundation Server
• Website changes checked for UX, browser/device compatibility and page performance
• Working closely with developers to understand changes made and discuss issues found
• Working with the Digital Marketing team to help with testing content they are producing for the Websites.
• Create release documentation (both technical and end-user).


Benefits:

• Profit Share Scheme
• Pension
• 25% Staff Discount
• Birthday Holiday
• Wellbeing Support
• Free on-site parking at city centre Head Office
• Free on-site gym
• Opportunities for progression

Closing Date: 5th February 2021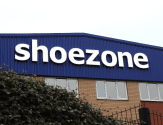 Digital Marketing Assistant (JobID: 7009 )
Shoezone Head Office. Shoe Zone, Haramead Business Centre, Humberstone Road, Leicester, LE1 2LH, UK. Full-Time 37.5hours
Us:

With over 450 stores nationwide, Shoe Zone is the UK's leading value footwear retailer. We are a very successful company with a strong programme of growth ahead, including our 'Big Box' out of town stores, 'Hybrid' new concept high street stores and our website, shoezone.com. Now stocking recognisable brands such as Skechers, Kickers, Hush Puppies and Wrangler, this is a very exciting time to join us in this new chapter in our 100 year history.

You:

A fantastic opportunity has arisen for someone who is keen to enter the world of digital marketing. Knuckling down in a fast paced and friendly team, you will have a keen interest in building a career in a marketing position. Ideally with a degree and some experience in a similar role, you must have a flare for creating content and experience of SEO. You will be highly organised, efficient and communicative, and you must be approachable with the ability to problem solve and help others. We need you to be helpful, not be afraid to ask questions and be keen to implement projects with the team. You will also have a thirst for challenges and learning.

The Job:

As a Digital Marketing Assistant you will responsible for all digital content on the Shoe Zone website, blog and social media. You will work closely with our digital/SEO agency to ensure that all content is optimised correctly and assist with projects to help drive traffic to shoezone.com.

You will report into the Digital Marketing Co-ordinator but will work alongside the wider team in your day to day tasks.

Aside from specific responsibilities listed below, you may be required to undertake other tasks which help us to deliver a high standard digital experience to our customers.

Responsibilities:

- Understanding our brand and customers to write engaging and optimised copy, ensuring it is regularly updated and relevant to the product offering
- Liaise with our external digital/SEO agency to request & upload optimised informational and functional copy, including proof reading to ensure that this fits with the brands tone of voice
- Maintain the Shoe Zone blog in WordPress, uploading content written by both our digital/SEO agency and yourself
- Populate the social media calendar each week for all social media platforms
- Maintain and keep the PRShots portal up to date throughout the year with imagery and e-shots
- Brief and liaise with external design agency to request required graphics for social media and PPC ads
- Monitor and report on content and social media performance using Google Analytics
- General ad-hoc digital marketing admin

Benefits:

• Profit Share Scheme
• Pension
• 25% Staff Discount
• Birthday Holiday
• Long Service Holiday
• Wellbeing Support
• Free on-site parking at city centre Head Office
• Free on-site gym
• Opportunities for progression
Closing Date: 5th February 2021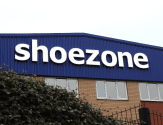 Show More