Offline
Found 3 jobs matching your search
Digital Marketer (JobID: 4482 )
Shoezone Head Office. Shoe Zone, Haramead Business Centre, Humberstone Road, Leicester, LE1 2LH, UK. Full-Time 37.5 hours per week
Reporting to Digital Marketing Manager. Are you looking to progress your career in Digital Marketing? Do you have an eye for detail & creativity and an analytical mind? If so, then this could well be the opportunity for you.

Shoe Zone is currently looking to recruit a talented Digital Marketer to join their growing Digital team, at their Head Office in Leicester. Within your role as Digital Marketer you will be tasked with delivering Shoe Zone's multi-channel strategy through your responsibility for: SEO content, analysing website performance and making recommendations to further improve, as well as also shaping the online experience for customers through the planning, wire framing & designing of new pages on all Shoe Zone websites (shoezone.com, shoezone.ie, shoezone.jobs & shoezone.com/investors).

Skills / Personal Qualities Required:
• A strong interest in digital marketing, with previous experience of working in this area, along with an interest in website content/design & usability
• A flair for creative writing and content creation
• An understanding of HTML & Google Analytics
• An understanding of UI, UX & responsive design is desirable
• Experience of website wireframing is desirable
• An individual who can show they give attention to detail, are hardworking and self-motivated
• Good organisational and administrative skills with the ability to work on own initiative
• Ability to work in a team and contribute to building team spirit
• You will need to be confident and eager to learn new skills
• High standard of written English
• Excellent telephone manner
• Working as part of the team you must have good interpersonal/communication skills with people at all levels
• Can use Microsoft Office, specifically Word, Excel and Outlook
• We expect you to be reliable, responsible and honest

Qualifications Required:
• University degree in Digital Marketing/Marketing/UX Design or equivalent qualifications
• A good standard of Maths and English skills, with GCSE C or above in both subjects

Due to the number of applications we receive if you haven't heard from us 4 weeks after submitting your application please assume that you have been unsuccessful.



Closing Date: 25th June 2019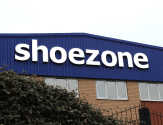 Salary
Dependant on Experience
Software Test Engineer (JobID: 4545 )
Shoezone Head Office. Shoe Zone, Haramead Business Centre, Humberstone Road, Leicester, LE1 2LH, UK. Full-Time 37.5 hours per week
We are looking for a confident and bright Test Engineer to join us where you will have complete responsibility for the company's test environment and processes.

This will be the ideal position for someone who genuinely wants to be part of a growing and exciting retail company and you will need to show creativity, insight and a proactive approach to your work.

Prime duties will be working within a .NET environment, testing updates to in-house developed systems, including Websites (cross device/browser technologies), Mobile Devices, POS systems and warehouse systems.

Technically, we are looking for someone with lots of varied testing experience from a manual testing background, but most likely will have incorporated automation testing into their repertoire, perhaps using open source tools such as Selenium or eggplant Functional. You'll ideally be able to use a language such as C# or JAVA to write the test scripts for your automation, and will have done other forms of testing such as non-functional, unit and regression testing.

Responsibilities
• Test case management within Team Foundation Server
• Working closely with developers on functional, automated and performance testing
• Creating support and release documents (technical and user)
• Liaising with departments, providing assistance and support.
• Suggest new testing practices or software
• Periodic review of standards and procedures for technical accuracy and industry currency

Requirements
Good, expansive and diverse knowledge of testing and tools, including
• Manual Testing
• Automation Testing (Selenium, eggplant Functional, C# / JAVA)
• Team Foundation Server 2013 onwards – Test plans, change set analysis etc.
• 5 Years high level testing experience
• Agile/Scrum knowledge
• Good communication and team working
• Practical Knowledge of Microsoft SQL Server

Closing Date: 19th July 2019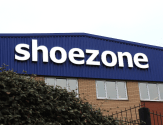 Trainee Web Developer (JobID: 4552 )
Shoezone Head Office. Shoe Zone, Haramead Business Centre, Humberstone Road, Leicester, LE1 2LH, UK. Full-Time 37.5 hours per weel
Shoe Zone Retail Limited have an exciting opportunity for an individual with a passion for Software Development to join their Leicester office as an Trainee Web Developer.

Throughout the apprenticeship you will be given full training and ongoing support to carry out the following duties:

• Development, integration and testing of new components for our online software. This includes using front-end technologies HTML, CSS and JavaScript plus developing back-end processes utilising C#, SQL Server, Web Services, RESTful API's.
• Liaising with the QC department to discuss testing plans, bug fixing.
• Working within a team to discuss, build and test new systems.
• Talking to clients to help diagnose problems with systems.
• Propose new approaches, technologies and concepts for review to improve development capabilities
• Documentation of technical work
• Maintenance and up-dating of client systems

The role is an amazing opportunity to kick start your career in Software and Web Development. At well as earning a competitive salary, you will be studying towards a valuable and globally recognised qualification.

Desired Skills
• A strong passion for IT
• Must be able to demonstrate good problem solving and logic skills
• Knowledge of HTML, CSS and Java Script would be advantageous
• Knowledge of SQL database maintenance would be advantageous
• Enthusiasm to learn and progress
• Personal qualities
• Good communication skills
• Good time keeping skills
• Qualifications required: Preferably 5 GCSEs (9-4) including a minimum grade 4 for Maths and English.

You will have the opportunity to undertake an Apprenticeship.

Due to the number of applications we receive if you haven't heard from us 4 weeks after submitting your application please assume that you have been unsuccessful.


Closing Date: 23rd July 2019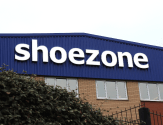 Salary
To be discussed at interview
Show More