Offline
Found 2 jobs matching your search
Receptionist (JobID: 4468 )
Shoezone Head Office. Shoe Zone, Haramead Business Centre, Humberstone Road, Leicester, LE1 2LH, UK. Full-Time 8.45am - 5.15pm
Shoe Zone are recruiting for a full time Receptionist working Monday - Friday at Head Office on Humberstone Road. you should be experienced with the confidence to work in a busy environment.

Your duties will include:-
• Meeting and greeting visitors
• Handling phone calls and taking messages
• Handling incoming and outgoing post
• Organising meeting rooms
• General HR Administration duties

You will need an excellent telephone manner with strong written and verbal communication skills and a good working knowledge of MS Office programmes. You will need to be an organised, confident and happy to undertake a range of admin tasks.

In return, we will give you thorough training and a competitive salary and benefits.

Due to the number of applications we receive if you haven't heard from us 4 weeks after submitting your application please assume that you have been unsuccessful.

Previous applicants need not re-apply.

Closing Date: 3rd May 2019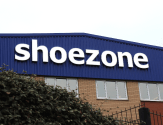 Salary
To be discussed at interview
Digital Marketer (JobID: 4482 )
Shoezone Head Office. Shoe Zone, Haramead Business Centre, Humberstone Road, Leicester, LE1 2LH, UK. Full-Time 37.5 hours per week
Reporting to Digital Marketing Manager. Are you looking to progress your career in Digital Marketing? Do you have an eye for detail & creativity and an analytical mind? If so, then this could well be the opportunity for you.

Shoe Zone is currently looking to recruit a talented Digital Marketer to join their growing Digital team, at their Head Office in Leicester. Within your role as Digital Marketer you will be tasked with delivering Shoe Zone's multi-channel strategy through your responsibility for: SEO content, analysing website performance and making recommendations to further improve, as well as also shaping the online experience for customers through the planning, wire framing & designing of new pages on all Shoe Zone websites (shoezone.com, shoezone.ie, shoezone.jobs & shoezone.com/investors).

Skills / Personal Qualities Required:
• A strong interest in digital marketing, with previous experience of working in this area, along with an interest in website content/design & usability
• A flair for creative writing and content creation
• An understanding of HTML & Google Analytics
• An understanding of UI, UX & responsive design is desirable
• Experience of website wireframing is desirable
• An individual who can show they give attention to detail, are hardworking and self-motivated
• Good organisational and administrative skills with the ability to work on own initiative
• Ability to work in a team and contribute to building team spirit
• You will need to be confident and eager to learn new skills
• High standard of written English
• Excellent telephone manner
• Working as part of the team you must have good interpersonal/communication skills with people at all levels
• Can use Microsoft Office, specifically Word, Excel and Outlook
• We expect you to be reliable, responsible and honest

Qualifications Required:
• University degree in Digital Marketing/Marketing/UX Design or equivalent qualifications
• A good standard of Maths and English skills, with GCSE C or above in both subjects

Due to the number of applications we receive if you haven't heard from us 4 weeks after submitting your application please assume that you have been unsuccessful.



Closing Date: 25th April 2019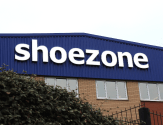 Salary
Dependant on Experience
Show More