Offline
Found 1 jobs matching your search
Customer Services Advisor (JobID: 4671 )
Shoezone Head Office. Shoe Zone, Haramead Business Centre, Humberstone Road, Leicester, LE1 2LH, UK. Part Time or Full Time 37.5 hours per week, but will consider part time
A fantastic opportunity has arisen at Shoe Zone for a Customer Service Advisor who is friendly, enthusiastic and committed to delivering exceptional customer service.

Working within our Customer Service Team the purpose of the role is to handle all day to day enquiries from our customers (both web and store), ensuring the best possible outcomes and seeing each query through to its conclusion.

If you love working in a fast paced environment where the customer comes first then this is the job for you!

Your responsibilities will include:

• Delivering a positive customer experience by interacting with our customers via telephone, email, Live Chat and social media, ensuring all queries are resolved in a positive and calm manner.

• Developing and maintaining effective, professional relationships with customers, applying the Shoe Zone tone of voice and always portraying a positive image of the company.

• Communicating with other teams across Shoe Zone and our couriers for a prompt resolution of customer queries.

• Proactively contributing to the department's service standards and customer satisfaction results, ensuring quality targets are consistently met.

• Understanding and carrying out company procedures whilst working towards set targets.

Key Skills and Experience:

• Excellent communication and interpersonal skills (both verbal and written) to interact with a range of people inside and outside the business.
• Customer service or retail experience.
• A cheerful, confident and professional telephone manner.
• Ability to work individually and as part of a team.
• Exceptional attention to detail.
• Excellent written English.
• Proven general IT skills, e.g. Word and Excel
• A flexible and positive attitude to work and others.

As a company, we will fully support you during your employment and develop your skills through in-house training both in our Head Office and Retail Stores.

Shifts vary between the hours of 8am and 6.15pm (including weekends and bank holidays). We are looking for up to 37.5 hours but will consider candidates seeking part-time hours. Flexibility for the role is essential.

Due to the number of applications we receive if you haven't heard from us 4 weeks after submitting your application please assume that you have been unsuccessful.

Closing Date: 8th November 2019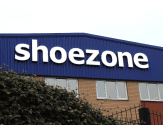 Salary
To be discussed at interview
Show More