Offline
Found 1 jobs matching your search
Property Accountant (JobID: 4556 )
Shoezone Head Office. Shoe Zone, Haramead Business Centre, Humberstone Road, Leicester, LE1 2LH, UK. Full-Time 37.5 hours per week
Shoe Zone is the UK's No.1 footwear retailer, with over 500 stores across the UK. A vacancy has arisen within our Finance Department for a Property Accountant.

You will be reporting into the Financial Planning and Reporting Manager and will be responsible for all property accounting within Shoe Zone Plc and subsidiaries.

Key duties will include the following:
• Implementation and monthly management of IFRS16 process
• Management of reporting and process changes for the implementation of IFRS16
• Accounting for all property charges for inclusion in management and financial accounts
• Preparation of annual budgets and monthly forecasts for all property costs
• Management of the property database and expert user of Innervision IFRS16 software
• Produce monthly store contribution reports
• Analyse contribution for company divisional accounts
• Participation in various projects to automate the finance reporting models
• Assistance in the production of monthly management accounts
• Various ad-hoc duties as required

Key Skills:
• Team player with ability to work on own initiative
• Self-starter with clear vision of career progression
• Accuracy and attention to detail
• Ability to communicate finance issues with non-finance colleagues

Required experience:
• Previous experience in fast paced finance environment, ideally in retail
• Expert in Microsoft Excel, regular user of Word and Powerpoint.

We would be seeking a candidate that is Part qualified studying ACCA/CIMA. There is also the possiblity of study support available for the suitable candidate.

Due to the number of applications we receive if you haven't heard from us 4 weeks after submitting your application please assume that you have been unsuccessful.

Closing Date: 23rd August 2019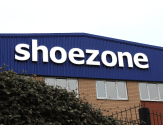 Salary
Between £22k to £27k
Show More