Offline
Found 1 jobs matching your search
Head of Store Marketing (JobID: 4427 )
Shoezone Head Office. Shoe Zone, Haramead Business Centre, Humberstone Road, Leicester, LE1 2LH, UK. Full-Time 37.5
Shoe Zone is a value footwear retailer, offering the low price and high quality footwear for the whole family. The business sells over 18 million pairs of shoes a year from approximately 500 shops with a strong multichannel offering.

This is an exciting opportunity to join our team as Head of Store Marketing. We are seeking an experienced candidate from a retail background who will be able to hit the ground running. Reporting to the Chief Executive Officer, the role will carry significant responsibility and is both strategic and hands on.

The main purpose of the role is to lead the store marketing team, continuing to drive marketing improvements across the existing store estate and to develop and improve the new 'Big Box', out of town branded concept.

The successful candidate will be fun, friendly, and enthusiastic with a 'just-do-it' attitude.

The role
* Key member of the senior management team.
* Manage the store marketing and design function, overseeing the delivery of all store marketing material.
* Create, plan and manage the annual promotional diary.
* Submit, manage and control the store marketing budget.
*Liaising with retail and buying teams to communicate frequently on store displays and merchandising guidelines.
* Being the key role on communications both internally and externally. This involves the team compiling our weekly 'Headlines' (instructions from all departments) to store.
* Support the buying team in the development of key own brands ensuring the product and brand vision is achieved.
* To link with the digital team to ensure we have a common brand approach and a holistic customer experience.
* Build and maintain strong relationships with department heads and external partners to make sure marketing and brand are fully represented in business decisions and value is delivered to customers.
* Ensure link ups with shopping centres and out of town parks are maximised to promote our stores and increase brand awareness.
* To be creative on new marketing and promotional ideas and be analytical on evaluating campaign success.
* Manage store marketing procurement.


Requirements
* Degree or relevant qualification in Marketing.
* Minimum of 5 years' experience as a Marketing Manager.
* Excellent planning and organisation skills.
* A strong communicator.
* Copyrighting experience.
* Excellent attention to detail and rigour in producing work to tight deadlines.
* A creative flair linked with a clear commercial focus.
* Self-motivated with the ability to work on own initiative and manage multiple tasks effectively.
* A proven track record in delivering marketing campaigns that add both top line sales and bottom line profits

Due to the number of applications we receive if you haven't heard from us 4 weeks after submitting your application please assume that you have been unsuccessful.

Closing Date: 17th February 2019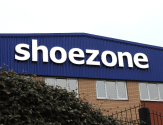 Show More